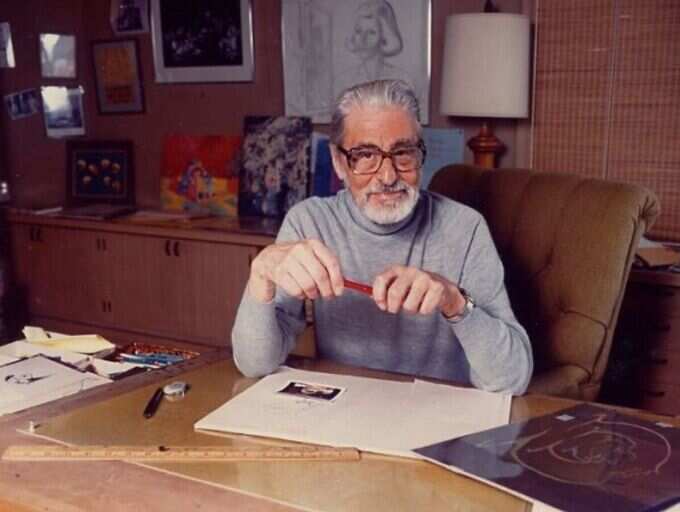 Born on March 2, 1904, Theodor Seuss Geisel is one of the most loved children's authors whose works have been read by generations around the world. The bestselling author and illustrator wrote over 60 books and illustrated many of them throughout his lifetime. Remembering Dr Seuss, here we share some interesting facts about the author which his fans should know. Read on!
(Photo: Dr Seuss/ Facebook)
02/9

He wasn't a real doctor!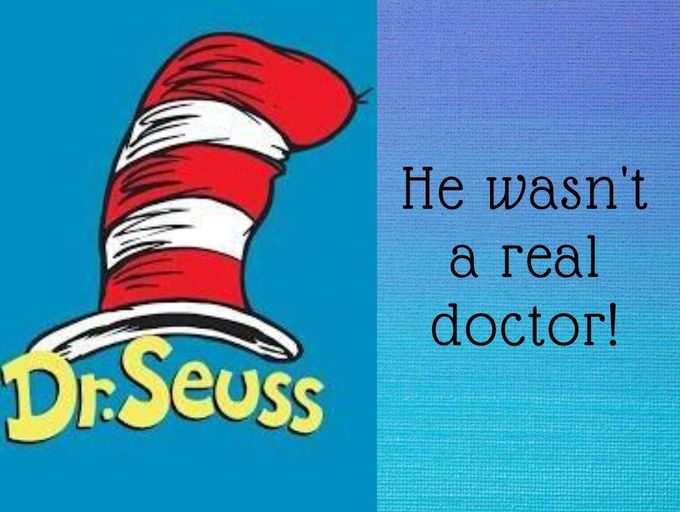 Theodor Seuss Geisel, popularly known as Dr Seuss, wasn't a real doctor. Instead he used the honorific "Dr" in order to appease his father who expected him to study medicine.

(Photo: Dr Seuss/ Facebook)

03/9

His name "Seuss" was initially pronounced as "Soice"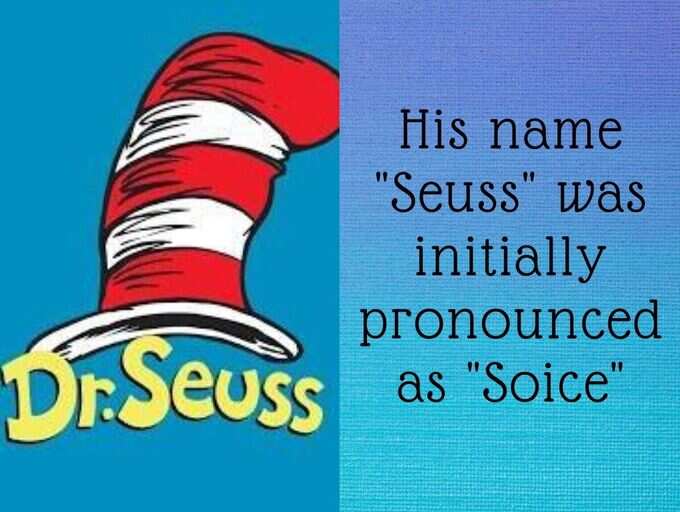 Theodor Seuss Geisel came up with the pseudonym "Dr. Seuss" while he was studying at Dartmouth College, US. Traditional, Seuss's pronounciation rhymes with the word voice. But he later changed it to rhyme with the word "rejoice".

(Photo: Dr Seuss/ Facebook)
04/9

Theodore Roosevelt once humiliated Dr Seuss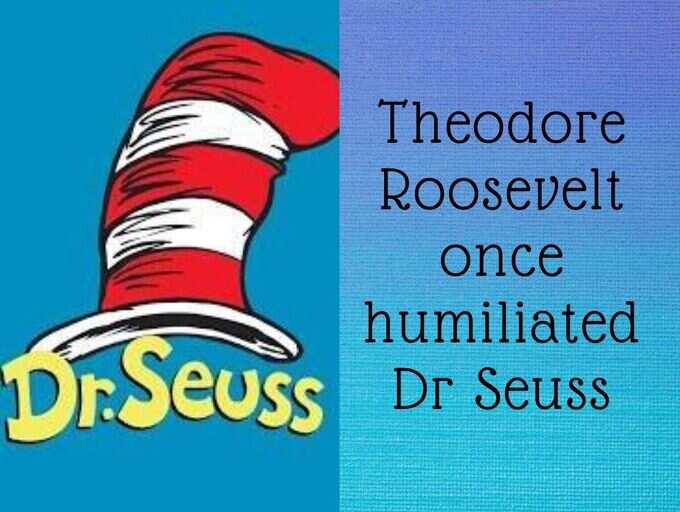 As a child, Dr Seuss was once humiliated on stage by Former President Theodore Roosevelt, instead of felicitating him with an award.

(Photo: Dr Seuss/ Facebook)

05/9

 Dr Seuss had a successful career in advertising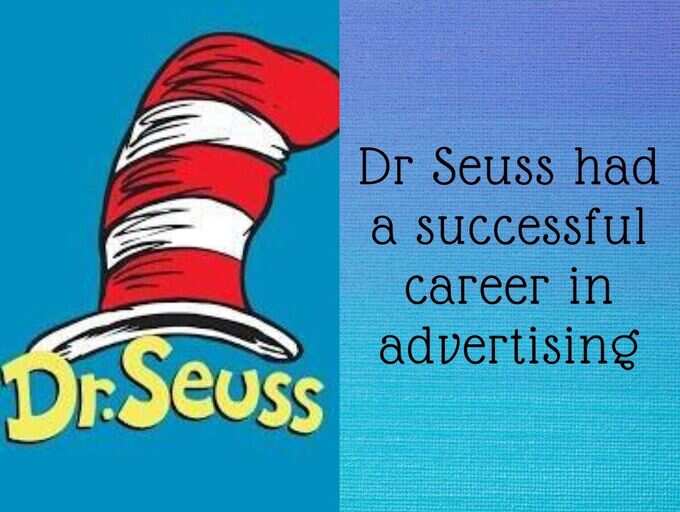 Before turning an author, Dr Seuss also had a successful advertising career. In fact, he started writing children's books because it was one of the genres which wasn't forbidden as per his ad contracts.

(Photo: Dr Seuss/ Facebook)
06/9

His first book was rejected 27 times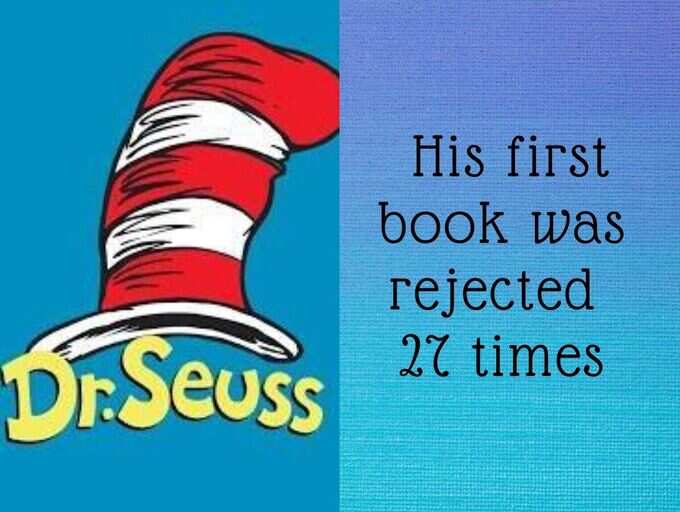 Dr Seuss's first children's book was 'And to Think That I Saw it on Mulberry Street' was published in 1937. But few people know that it was rejected 27 times by various publishers before it was finally published.

(Photo: Dr Seuss/ Facebook)

07/9

'Oh, the places you'll go!' is his bestselling book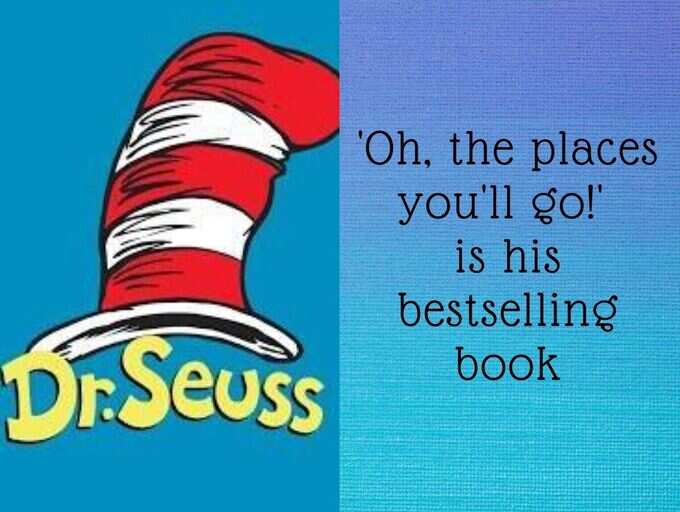 At the age of 87, Theodor Seuss Geisel died on September 24, 1991. 'Oh, the places you'll go!' was his last book which was published during his lifetime. It is also Dr Seuss's most sold book.

(Photo: Dr Seuss/ Facebook)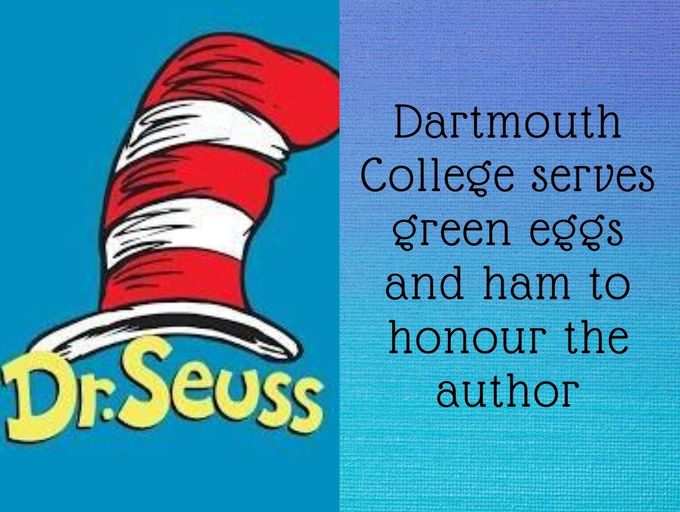 The popular children's author Dr Seuss is honoured by his alma mater, Dartmouth College. So much so that they regularly serve green eggs and ham to freshmen as a mark of honour to the author.

(Photo: Dr Seuss/ Facebook)

09/9

Dr Seuss was inspired by himself to write 'How the Grinch Stole Christmas'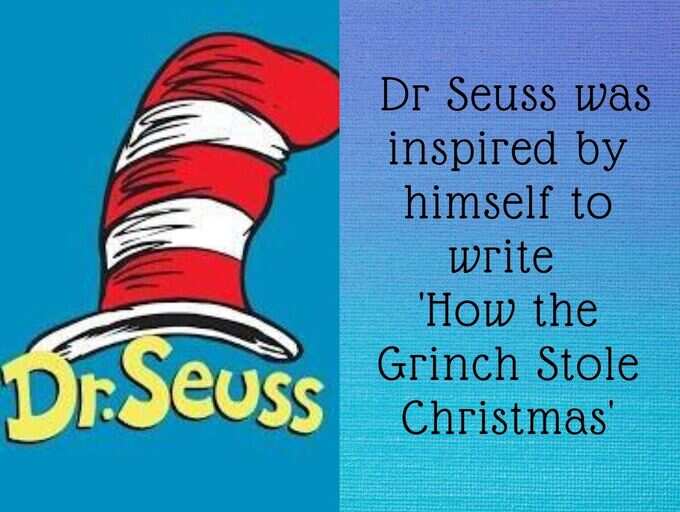 Dr Seuss didn't have to look too far to get an inspiration to write his classic Christmas book 'How the Grinch Stole Christmas' which was released in 1957. Talking about the book, he told Redbook in an interview in 1957, "I was brushing my teeth on the morning of the 26th of last December when I noted a very Grinchish countenance in the mirror. It was Seuss!… Something had gone wrong with Christmas, I realized, or more likely with me. So I wrote the story about my sour friend, the Grinch, to see if I could rediscover something about Christmas that obviously I'd lost." But it took him three months to figure out the ending of 'How The Grinch Stole Christmas!'